Currently communing with nature and creating magic
At the moment I'm working hard to create a beautiful collection of artworks, that will serve as an ode to the natural elements.
The idea to create this collection struck me as a bolt of lightning on a regular winters day. My energy was quite low on this particular day, and I was feeling down about it, but then I remembered that this season was the grounding season, the season associated with the Earth-element, where we should spend time recuperating before we yet again get to experience the fiery-energy rising in our bodies as we approach the warmer months.
Connecting to the elements in nature and inside of ourselves is a beautiful and gentle practice that help us be present and stay clear of burnout, I think it's important to remember, that we are not meant to do everything all the time.
Earth, Water, Fire, Air
The natural elements have been with us since the beginning of excistance. They reside in each of us and are a physical reminder that we are a part of nature. The air is our breath, the earth is our bones, the water is the blood in our veins, and the fire is our passion.
Different cultures around the world have worshipped the natural elements for centuries and with good reason. The natural elements sustain this beautiful earth we get to live on, and they provide us with all the foods we consume.
Connecting to the elements means connecting deeper to nature and connecting deeper to yourself.
Little surprises
Each painting sold will come with a small thoughtfully curated selection of gifts to help you connect even deeper to the natural elements. More information about this will come later.
Join the tribe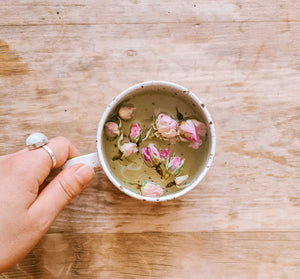 Discover
Other collections
Click on the images to learn moe about the other collections I have available